Traveling America
Los Angeles – Las Vegas – Washington DC – New York – Hawaii – San Francisco – Philadelphia – Chicago – Boston – Grand Canyon –  San Diego – Yosemite – Yellowstone – Glacier National Park – Maui – Telluride – Jackson Hole – Lake Tahoe – Juneau
Best Places to Visit in the USA
USA travel the great American experience is about so many things: bluegrass and beaches, snow-covered peaks and redwood forests, restaurant-loving cities and big open skies.
The United States of America is truly the land of the beautiful from sea to shining sea. With easy access to thousands of miles of beautiful coastline and beaches, mountain ranges on both sides, even residents of its 50 states can't take it all in in a lifetime. It is the most culturally diverse place on earth and birthplace of modern jazz, rock and blues. So whether you are young or old, a sports enthusiast, foodie, musician, historian or nature lover, the United States of America is right here waiting for you to Vietmytravel.
New York
Known for its diverse cultural scene, the Big Apple boasts so many things to do that it puts most of its U.S. peers to shame. Whether you choose to spend the day perusing the Metropolitan Museum of Art's exhibits, catching a show on Broadway or trying the city's famous New York-style pizza, chances are you'll never find yourself feeling bored here. When you need some respite from the city's busy street life and soaring skyscrapers, retreat to scenic Central Park or the artsy High Line.
San Francisco
San Francisco's culture has been affected by diverse ethnic groups and many social movements. The best way to get a glimpse of the City by the Bay's character is to explore its neighborhoods on foot or by cable car. From the Mission to the Castro, visitors will find various boutiques and eateries serving authentic regional cuisine like Mexican, Italian or Chinese. Just be sure to come prepared with a sturdy pair of walking shoes and some sunscreen.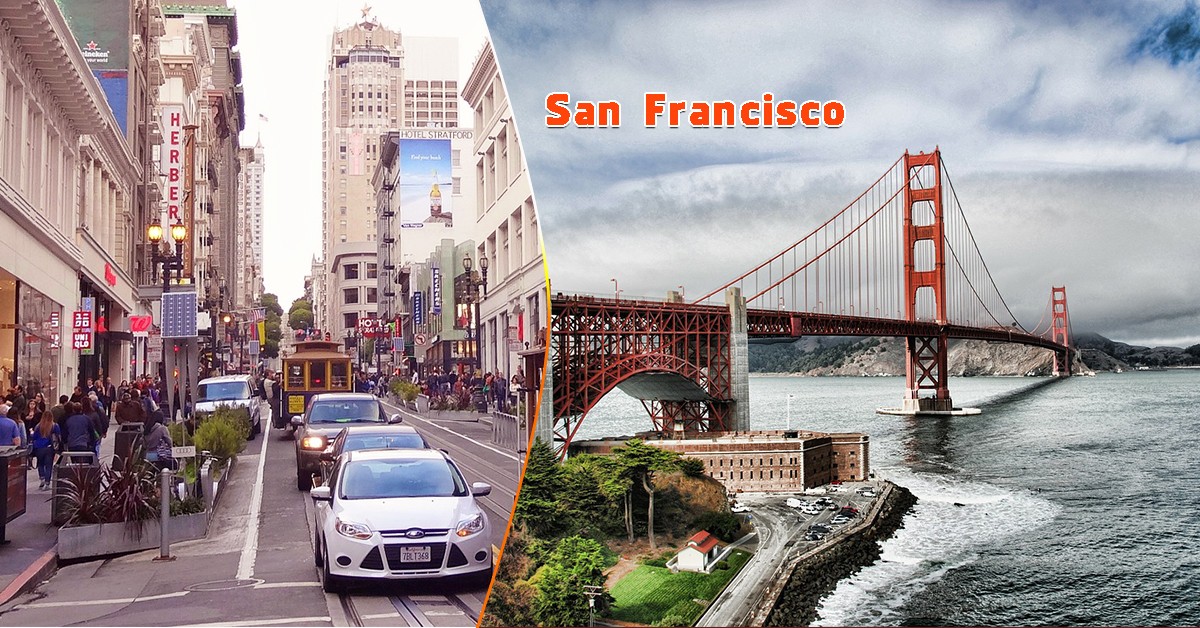 Washington D.C
The nation's capital has a lot going for it. Iconic landmarks like the Lincoln Memorial and the Washington Monument allow you to sightsee for days. Plus, the city's plethora of Smithsonian museums gives you plenty to do on rainy or hot days. When the weather cooperates, explore some of the District of Columbia's green spaces, such as the U.S. National Arboretum or Rock Creek Park. No visit would be complete without checking out the city's lively restaurant and bar scene.
San Diego
San Diego appeals to many different kinds of vacationers. While the beach is the marquee attraction, the city also boasts a variety of activities, ranging from hiking in Torrey Pines State Natural Reserve to surfing and inline skating at Mission and Pacific beaches. Foodies won't want to miss the city's central Gaslamp Quarter, which features a variety of bars and restaurants serving fresh seafood, authentic Mexican cuisine, craft beer and more. Other must-dos include wandering around the sprawling San Diego Zoo and the museum-filled Balboa Park.
Boston
There are three main reasons why people plan a trip to Boston: to learn more about U.S. history, catch a baseball game and tour some of the country's best universities. The 2-mile-long Freedom Trail, which connects Boston Common to the Bunker Hill Monument, offers a terrific overview of the city's rich history, while Fenway Park is a must-see attraction for baseball fans. What's more, Boston is home to top-notch universities known for their charming architecture, picturesque green spaces and wicked smart students.
Chicago
The Windy City's architecture, cuisine and museums make this Midwestern locale an excellent option for travelers with varying interests. Be sure to stuff your face at least once, whether it be with a Chicago-style hot dog (sans ketchup), an Italian beef sandwich or a slice of deep-dish pizza. Then, snap some pictures in front of Millennium Park's iconic "Bean" sculpture, check out the Art Institute of Chicago's top-notch collections or go on an architecture river cruise. If you plan on visiting during the winter, head to Maggie Daley Park to go ice skating.
Las Vegas
Sin City astounds travelers with its smorgasbord of offerings. Whether you choose to spend your trip testing your luck at its casinos, enjoying its highly regarded buffets or relaxing at its extravagant spas and by its chic pools, Las Vegas offers something for everyone. Though the bulk of Las Vegas' can't-miss activities and attractions are available on the Strip, travelers hoping to avoid the area's thick tourist crowds can venture outside the city to go hiking or sightsee via helicopter.
….
Vietmytravel